Vibrated Graphite Notes:
As Content of all grades can be purified to 50 PPM

Density, mechanical strength and anticorrosion can be improved by further impregnation.

Anticorrosion cover available (SiC cover, pitch cover, ect)
Size Capability Notes:
Larger sizes specially pressed.

Machined parts done to Prints.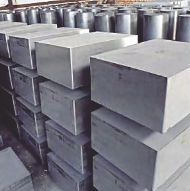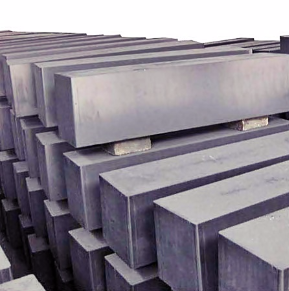 Call [(518)701-6722] or EMAIL for quoting!
Vibrated graphite's most notable feature is the large size capability. While less dense than iso-molded and extruded, for many applications where high strength is not needed, this material is perfect and has a great price point. It has an exceptionally homogeneous structure, almost isotropic properties and low ash content. Cylinders up to 1.2OD x 2.5m long and blocks 0.5 x 0.85 x 2.8m are standard. Larger custom sizes can be produced.