Vanadium Redox Flow Batteries

Hybrid Flow Battery Electrodes

Iron Flow Cells

Fuel Cells / Electrodes

Flexible Sensors
Notes
GFE-1 is an ultra-high quality PAN-based graphite felt with specialized fibers and weave that has been treated to achieve high liquid wetting and absorption.

This material was specially developed for the demanding needs of flow battery applications. Our proprietary activation process increases active sites and surface area to over 1000+ M2/g.

The felt weave results in a smoother surface and a more homogeneous structure for more stable and consistent electrical performance.

GFE-1 is currently a custom run product and can be optimized for the application.
- We have a variety of sizes available from past runs. The min. custom order volume is 500m2.
- Please contact Jerry Weinstein or Ron Mosso (Rep Page), our North American and International Energy and Electro-Chemical Application Sales Consultant for more information. Ron spent over five years as the CTO of Enervault, a flow battery venture. He is a wealth of knowledge for flow battery companies considering our materials.
- Samples are on a per m2 basis.
- Our current SAMPLE roll pricing is based on $200/kg for <500m2.
- Please contactJerry Weinstein or Ron Mosso for COMPETATIVE PRODUCTION Volume Quotes
Please see our Fire Sale page for a list of custom material that was made but not purchased.

2015 All Iron Battery Article
"Typical Flow Battery Diagram" -Journal of Materials Chemistry A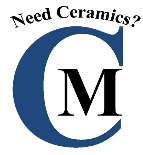 2016 All Iron Battery Article